SOFARSOLAR is one of the subsidiaries of the SOFAR group in China and specializes in the research and development, production, sales and service of grid-connected inverters ranging from 1 kW to 7.5 kW (residential), 10 kW to 70 kW (commercial) and other related products.

SOFARSOLAR, with 400 employees, has a very strong and experienced R&D team that has improved the inverter technology, both software and hardware.
SOFARSOLAR inverters have been installed in more than 40 countries (e.g. Australia, the UK, Germany, Italy, Belgium, Spain, the Netherlands, France, China, etc.) and there are currently 4 own subsidiaries in Australia, Wuxi, Beijing, Shenzhen and Henan.
Why choose SOFARSOLAR investors?
All have a 25 year data storage capacity (internal SD card)

All can be found in the PV Sol system

All are insured by the US CHUBB Insurance Company

All have standard Wifi communication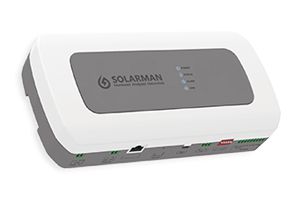 Accessories SOFAR
The perfect complements for your installation with SOFAR products.