Voltronic is a company specialized in the manufacture and distribution of inverters and UPS, focused on the design, manufacture, marketing and introduction of solar energy products to satisfy all customers.
Voltronic is a benchmark thanks to its versatility and its affordable price for small and medium sized photovoltaic systems. With a clear commitment to self-consumption, its inverters are ideal for disconnecting from the grid in an isolated connection system.
Voltronic inverters integrate the charge regulator and the battery charger in the same device, saving space and combining three products in one. In addition, thanks to its integrated display, the device can be configured, making the inverters easy to use for users.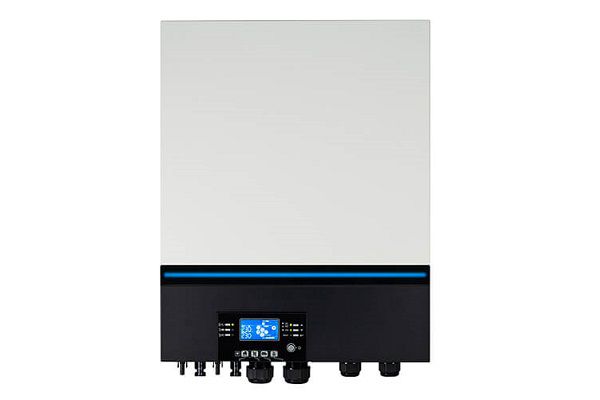 Axpert MAX 3.6K-7.2K
Customisable status bar LEDs with RGB colours

Built-in MPPT controller

WiFi included

Power at 3600W and 7200W

The 7200W model can be paralleled up to 6 units