Schneider Electric, a leading company in automation and control focused on the heavy and electrical industry, with an international presence and more than 180 years of history. Thanks to its solar division, it has a range of photovoltaic solar energy solutions that meet the highest standards.
Its philosophy is to offer the necessary tools for the maximum use of energy and resources. Thus, with its practice in solar energy transformation and energy management, Schneider Electric provides solar answers for individuals and companies around the globe.
With this, Schneider Electric focuses on designing and developing products and solutions for the solar energy conversion chain, offering digital energy and automation options in its catalogue that make it possible to improve the efficiency and sustainability incorporated into any type of house, construction, large installations, etc.

As an official distributor in Spain, Techno Sun offers Schneider Electric products ranging from inverters to remote panels and monitors, among many others.

Inverters
A wide range of Schneider Electric inverter-chargers perfect for your solar installation.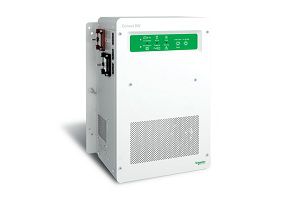 Control panels
Configure and control your equipment more easily with Schenider Electric control panels.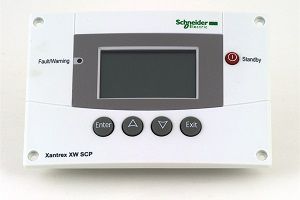 Monitors
Keep an eye on your equipment at a glance with Schneider Electric monitors.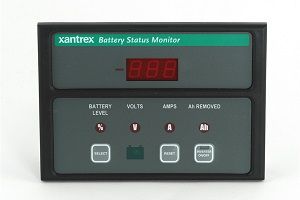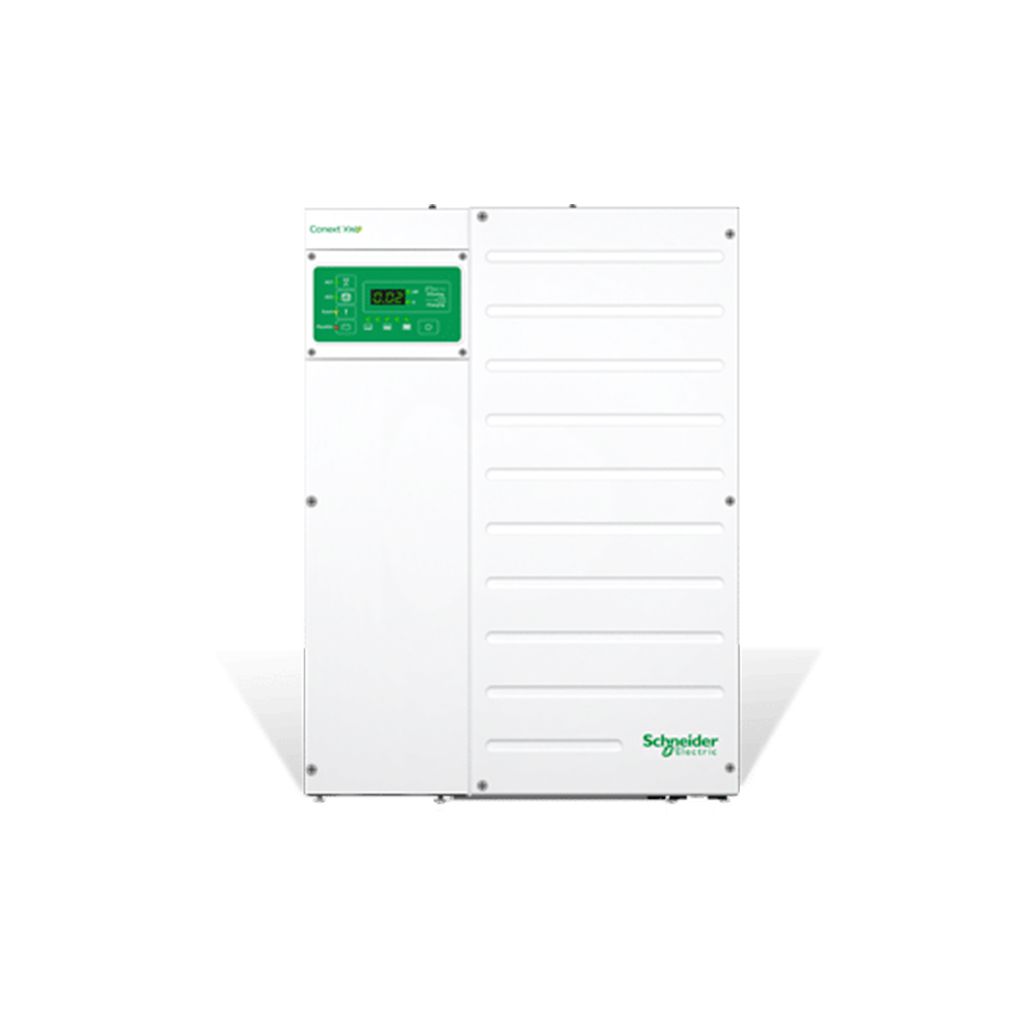 Conext XW Pro 8.5kW 230V
The new Conext XW Pro solar hybrid inverter/charger is a future-proof solution that is designed to meet the requirements of the next generation grid.

Adaptable and scalable, the Schneider Electric XW Pro hybrid inverter/charger provides the only solution you need for solar energy with storage, back-up power, self-consumption and off-grid power for homes, small businesses and remote communities.
Designed with the highest standards of reliability and quality, the XW Pro can meet your needs for any number of residential, commercial and industrial applications.