PHOTOVOLTAIC MATERIAL FOR SOLAR ENERGY INSTALLATIONS

Enter the code COMPRAONLINE when confirming your purchase and benefit from an extra 1% discount that can be combined with other discounts, whatever price you have.

Promotional code only applicable to orders placed through this online platform and indicating the code in the "check order" section of your cart.

Paneles solares fotovoltaicos
Una amplia gama de placas solares para tu hogar o negocio
The power range of the solar panels we offer goes from 5W to 500W, which we can divide by three concepts: the number of cells, the size of the cells and the technology of the photovoltaic cells mentioned above.
All our photovoltaic solar panels have a minimum of 8 years manufacturing warranty and up to 25 years production warranty. This applies to both polycrystalline and monocrystalline solar panels as well as to the new PERC monocrystalline photovoltaic module technology, because we only import the best brands that are at the top of the market. of the Tier 1 top list of solar photovoltaic panels prepared by Bloomberg.
Number of cells: 36 cells 12Vpanels ranging from 5W to 200W, 60-120 cells = 24V and powers from 200W to 360W and 72-144/150 cells = 24V and powers from 375W to 500W and going up.
The size of the photovoltaic cells: 125mm, 156.75mm, 158.75mm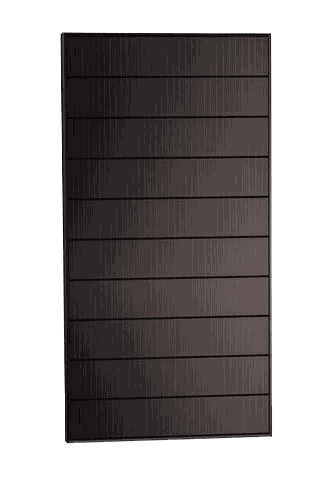 Hyundai's Full Black solar panel perfectly combines elegance and power in a leading and trusted brand. With an output of 390W with monocrystalline PERC technology cells.

Flexible solar panels
Explora nuestra selección de paneles solares flexibles para camping, caravanas y barcos
¿Quieres maximizar tu producción de energía? Los paneles solares bifaciales son la solución. Capaces de generar electricidad por ambas caras, estos paneles aumentarán significativamente tu producción de energía. Además, son ideales para instalaciones con poco espacio disponible.

Polycrystalline solar panels
Nuestros paneles solares policristalinos son una excelente opción para aquellos que buscan una alternativa económica y confiable a la generación de energía solar. 

Meet the perfect solar panel. These patented solar panels increase efficiency and reliability, but also reduce the cost of the BOS, providing an elegant solution that improves both efficiency and aesthetics.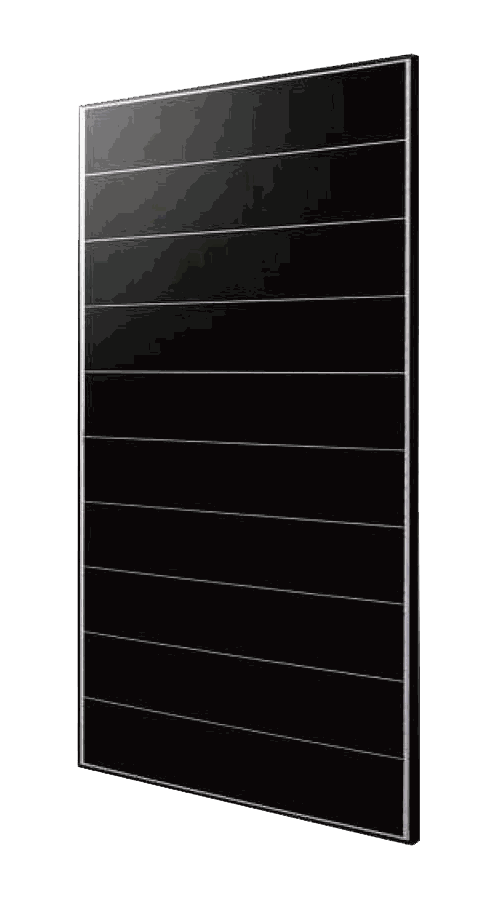 Genera tu propia energía con nuestros paneles solares fotovoltaicos
Compra nuestros paneles solares de entre una gran variedad de potencias disponibles, tanto monocristalinos como policristalinos, con garantía de fabricación y producción de energía de 15 a 25 años respectivamente, y si tienes dudas nuestro quipo te asesorará encantado para adaptarnos a tus necesidades.

Ahorra dinero en facturas de electricidad y contribuye a un medio ambiente más sostenible con nuestros paneles solares fotovoltaicos de calidad.

How do solar panels work?
The self-consumption solar panels take the energy coming from the sun, transforms the photons, or particles of light, hit the free electrons of atoms, generating a flow of electricity. It will be through the photovoltaic cells that will establish an electric field.

Las placas solares para casa o negocios son el elemento esencial para generar energía fotovoltaica, es por ello que una instalación correcta será necesaria. Una mala instalación puede generar no solo perdidas de energía, sino que podría provocar daños en los elementos que la forman, al igual que no elegir una buena batería puede provocar una mala compatibilidad con el panel. Por ello, recomendamos acudir siempre a profesionales para realizar la instalación.

Paneles solares monocristalinos
Descubre los beneficios de la tecnología monocristalina con nuestros paneles solares con garantía de fabricación de 15 años y de potencia de salida con garantía de hasta 25 años. Nuestros paneles solares monocristalinos ofrecen un alto rendimiento y eficiencia energética, y son ideales para cualquier tipo de clima. Destaca los monocristalinos con la tecnología HJT con las que se consigue la máxima eficiencia de producción de energía.