PHOTOVOLTAIC MATERIAL FOR SOLAR ENERGY INSTALLATIONS

Enter the code COMPRAONLINE when confirming your purchase and benefit from an extra 1% discount that can be combined with other discounts, whatever price you have.

Promotional code only applicable to orders placed through this online platform and indicating the code in the "check order" section of your cart.

Supplies current or voltage to your battery
The battery charger will charge the photovoltaic batteries  in three stages, or four, depending on the model. In this way we ensure that the   solar batteries receive the current supply or electrical voltage and store it when the modules are not producing energy.
The best brands of battery chargers at the best prices.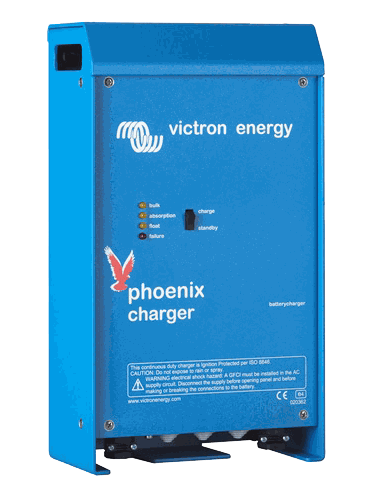 A powerful battery charger from 120 to 140 volts and a battery capacity between 100 and 200 Ah.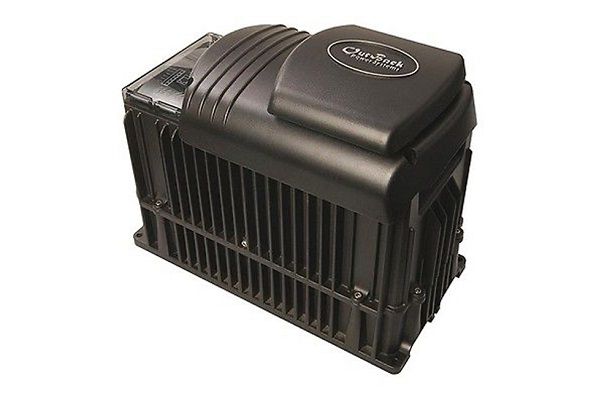 3.0 kVA, 24 volt, 30 amp automatic charger. With DC Cover and RTS included.
Victron Energy battery chargers
The photovoltaic battery charger  is responsible for loading the solar batteries using a generator set. In this way, when the installation is short of energy and cannot charge the batteries, this charger will be an auxiliary support without the need to expand the installation.
Which solar battery charger do I need for a photovoltaic system?
The most suitable charger for a solar installation depends on several factors: the place where it will be installed, the type of battery, its capacity, and the voltage of the installation. For example, there are different types of battery chargers depending on voltage, 12v or 24v battery chargers, depending on the type of battery: gel battery charger, AGM battery charger, etc.
Por tanto, dTherefore, depending on the type of installation and its capacities, it will be advisable to opt for a type of solar panel  charger or another, and with characteristics that can provide the extra energy that the solar batteries need. That is why we recommend that you  contact us to receive personalized suggestions for each of the different situations.