PHOTOVOLTAIC MATERIAL FOR SOLAR ENERGY INSTALLATIONS

Enter the code COMPRAONLINE when confirming your purchase and benefit from an extra 1% discount that can be combined with other discounts, whatever price you have.

Promotional code only applicable to orders placed through this online platform and indicating the code in the "check order" section of your cart.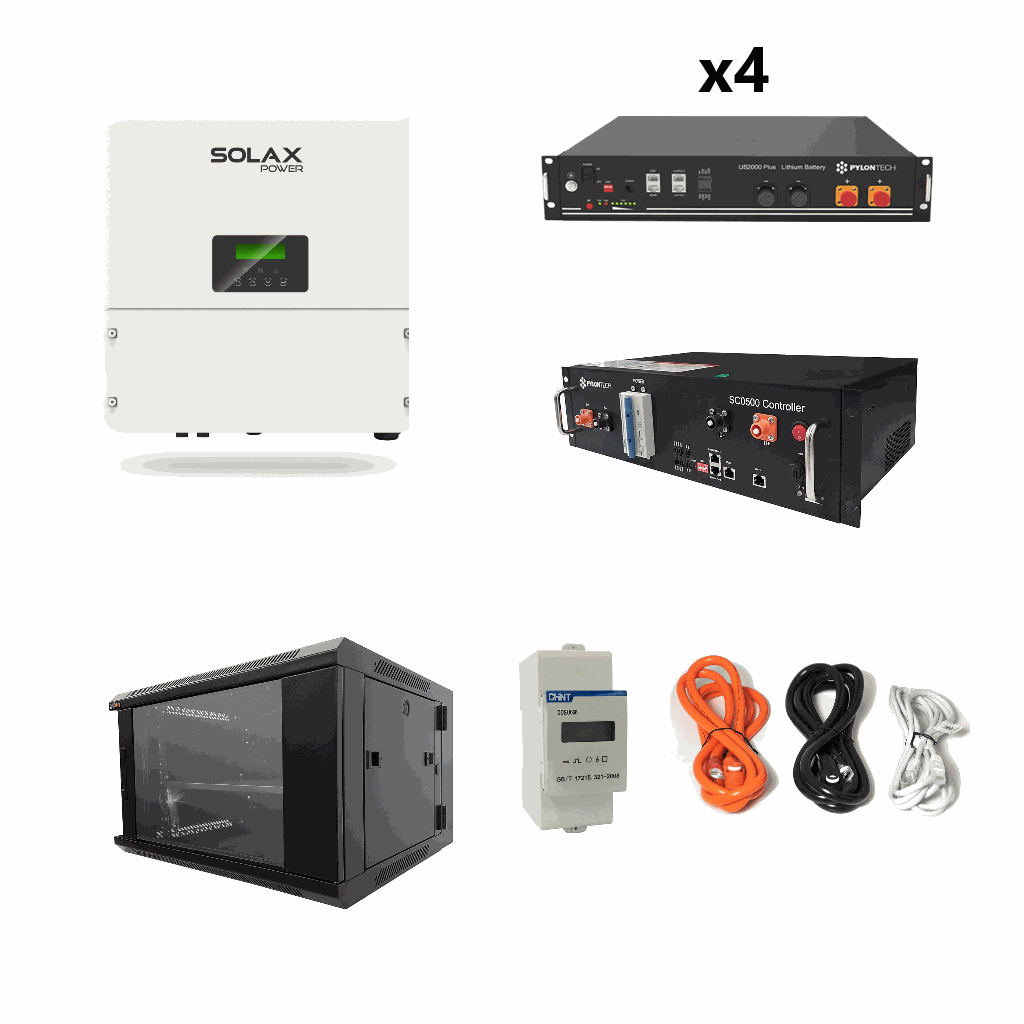 Inverter plus lithium battery solar kit
The solar kits with inverter plus lithium battery are one of the most popular combinations for self-consumption installations.
The virtually maintenance-free nature of lithium batteries makes them perfect for off-grid installations.
We have kits with three of the main inverter brands in the market: