PHOTOVOLTAIC MATERIAL FOR SOLAR ENERGY INSTALLATIONS

Enter the code COMPRAONLINE when confirming your purchase and benefit from an extra 1% discount that can be combined with other discounts, whatever price you have.

Promotional code only applicable to orders placed through this online platform and indicating the code in the "check order" section of your cart.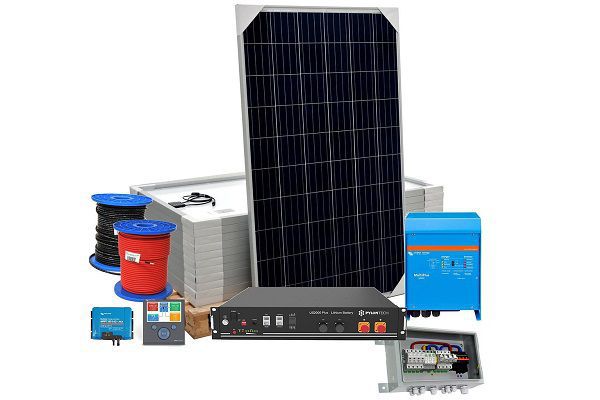 Off-grid solar kit
The off-grid solar kits have been conceived and designed for those places that cannot be connected to the grid for any reason. Designed for daily use in homes, single-family houses, second homes, country houses, farms, businesses, etcetera.
These off-grid solar kits come prepared with all the necessary material, with or without a lithium battery, so that you can rest assured that nothing is missing when installing and that all the components are compatible with each other, as well as that the solar energy production is correct for the sizing of your photovoltaic installation.
According to your needs you can find your solar kit isolated that best suits your needs, these kits also represent a significant savings that added to the offers available mean a great reduction in your energy production or that of your customer.