PHOTOVOLTAIC MATERIAL FOR SOLAR ENERGY INSTALLATIONS

Enter the code COMPRAONLINE when confirming your purchase and benefit from an extra 1% discount that can be combined with other discounts, whatever price you have.

Promotional code only applicable to orders placed through this online platform and indicating the code in the "check order" section of your cart.

Solar panel mounting system
The structure for solar panels are for correct orientation
The supports for solar panels are essential to install solar panels, as these do not come with structures. Depending on the conditions of the place where we are going to make the installation as well as the direction of the sun will be recommended a type of structures or others.
Make sure you make the most of the sunlight!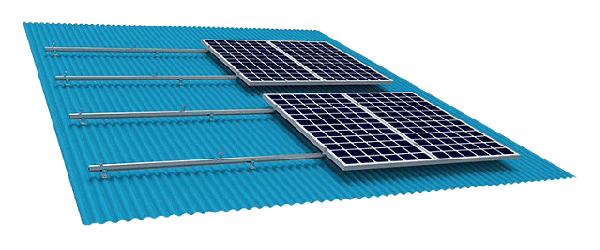 Supports for solar panels superimposed on the roof, without adding additional slope. 
Models from 1 to 20 panels per row, expandable with joining kits.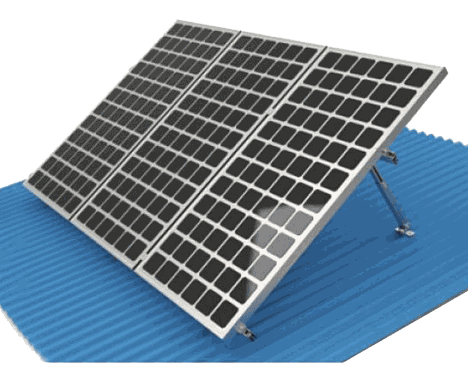 Anodized aluminum inclined supports for roofs or floors. We offer 1-row models from 1 to 20 panels, expandable with joint kits.

· Adjustable structures with legs

Inclined supports to be placed on facades. This series is realized in raw aluminum, available in models for panels in vertical and horizontal.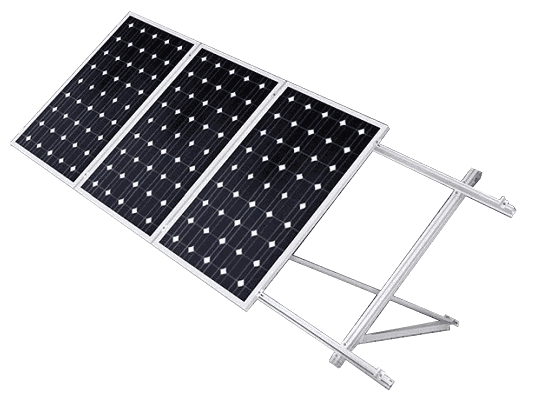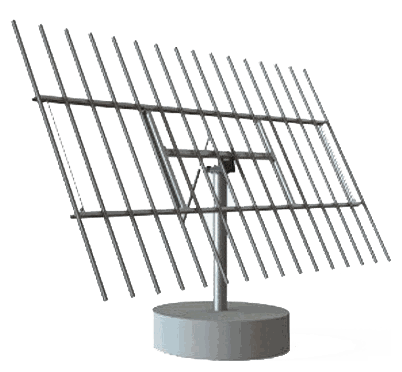 Although trackers are no longer a popular product, you may be interested in them with the new bifacial solar panels.
Section for those who prefer to buy single parts in bulk at a more competitive price and make their own configurations.

Rails, joints, Z, T, L, bolts, legs, triangles, hardware, nuts, washers, etcetera.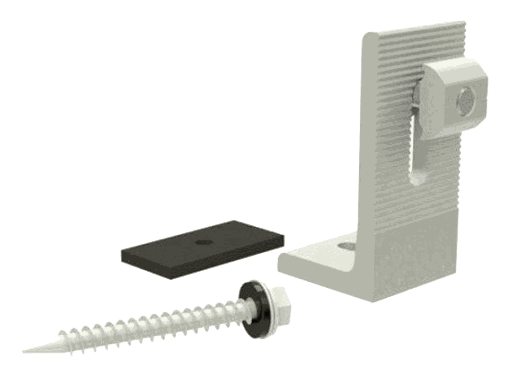 Supports for photovoltaic panels
The structures for solar panels are metallic structures whose profiles are made of aluminum to anchor the solar panels, so that they are both resistant and light, the screws are made of galvanized steel. They are designed to withstand inclement weather.

Which solar panel structure do I need?
There are several factors to take into account when choosing the support for the solar panelsIt is important to know the surface on which it will be placed to make a safe installation and oriented to the most convenient direction to maximize daylight hours.
It is also necessary to calculate the adequate
inclination
to optimize the photovoltaic energy obtained by the photovoltaic modules, having a range of 15 to 60 degrees of inclination, but being the normal between 30-45 degrees of orientation.
In addition to the correct degree of inclination, the spacing between the rows of solar panels must also be taken into consideration so that they do not shade each other and lose the performance of the solar panels.
Thus, we have structures that can be placed on flat surfaces, inclined (both fixed and adjustable), others designed to be anchored on the roof tiles of houses such as the coplanar ones, for facades, and we also have mobile structures that follow the path of the sun such as solar trackers.