PHOTOVOLTAIC MATERIAL FOR SOLAR ENERGY INSTALLATIONS

Enter the code COMPRAONLINE when confirming your purchase and benefit from an extra 1% discount that can be combined with other discounts, whatever price you have.

Promotional code only applicable to orders placed through this online platform and indicating the code in the "check order" section of your cart.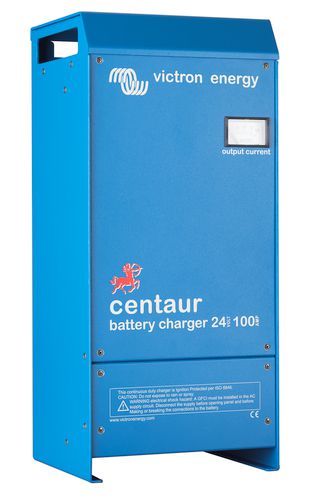 Cargador Centaur 12V y 24V
La gama de cargadores de baterías Centaur dispone de una entrada con autocalibración que cubre entradas de 90-265 VAC 50/60 Hz, lo que significa que pueden usarse en cualquier lugar del mundo.
Es fundamental el hecho de que, al contrario que otros productos que dicen disponer de admisión universal, la gama Centaur mantiene una potencia de salida completa dentro de todo el rango especificado. Otras características son la carga completamente automática en tres etapas, que garantiza que las baterías están completamente cargadas en todo momento y que dispondrá de tres cargas de salida, para configuraciones de baterías múltiples que se adecuarán a la mayoría de las instalaciones normales.
La gama dispone de modelos de 12 V y 24 V, desde 16 A hasta 100 A.