PHOTOVOLTAIC MATERIAL FOR SOLAR ENERGY INSTALLATIONS

Enter the code COMPRAONLINE when confirming your purchase and benefit from an extra 1% discount that can be combined with other discounts, whatever price you have.

Promotional code only applicable to orders placed through this online platform and indicating the code in the "check order" section of your cart.

Monitorización GX Victron Energy
Los servicios de monitorización de Victron Energy permiten el total control de tu sistema a través tanto de pantallas in situ como de un control remoto, tanto para la configuración como para el chequeo de la instalación a tiempo real.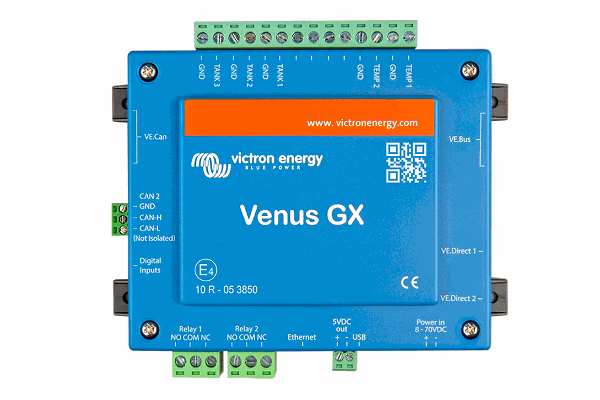 Venus GX
El Venus GX es el centro de comunicaciones de tu instalación. Venus te permite comunicarte con todos los componentes de su sistema para asegurarte de que trabajan en armonía. El seguimiento de datos en tiempo real y el cambio de ajustes puede llevarlo a cabo usando su smartphone (u otro dispositivo) a través del Portal Victron Remote Management (VRM) de uso gratuito.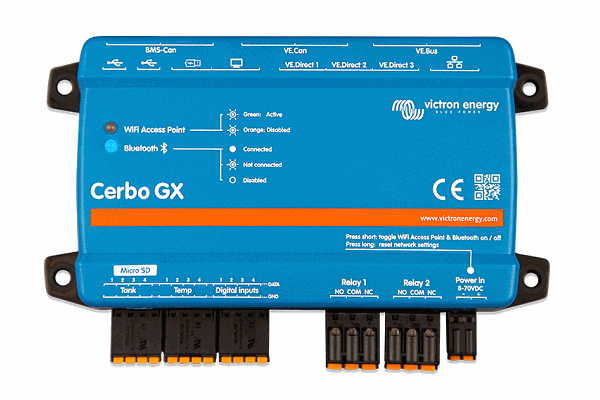 Cerbo GX
Este centro de comunicaciones totalmente nuevo le permite tener control de su sistema en todo momento y desde cualquier lugar, además de maximizar su rendimiento. Simplemente te conectas a través del portal Victron Remote Management (VRM), o directamente mediante la pantalla multifunción independiente GX Touch 50 o la aplicación VictronConnect gracias a la función Bluetooth incorporada. Esta última adición a la gama GX combina todo lo mejor de la conectividad, redefiniendo las soluciones de energía inteligente en todos los aspectos.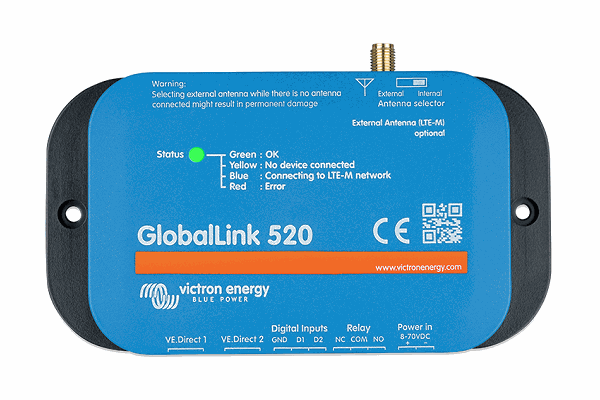 GlobalLink 520
Tener información de la instalación es un factor fundamental para el mantenimiento y la operación de los sistemas aislados. Estar desconectado de la red no debería significar estar desconectado de Internet, por ello existe GlobalLink 520. Este dispositivo aporta conectividad 4G LTE-M a todos los dispositivos con VE.Direct sin cuotas mensuales ni suscripciones durante los primeros cinco años.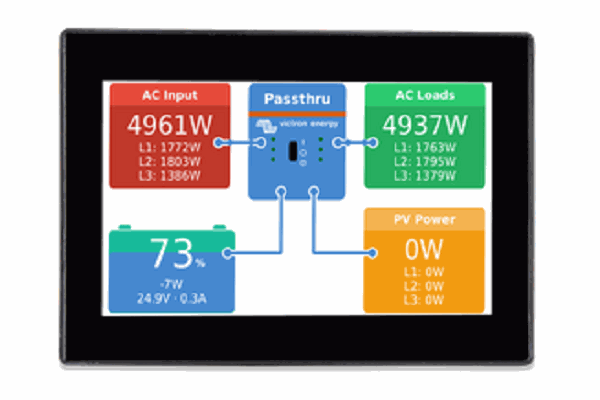 GX Touch 50
El GX Touch 50 es la pantalla accesorio del Cerbo GX. La pantalla táctil de cinco pulgadas le permite tener una visión general instantánea de su sistema y ajustar los parámetros en un instante. Sólo tiene que conectar el Cerbo GX con un cable: su diseño ultraplano e impermeable, su configuración de montaje superior y su sencilla instalación le ofrecen una gran flexibilidad a la hora de crear un panel despejado y nítido.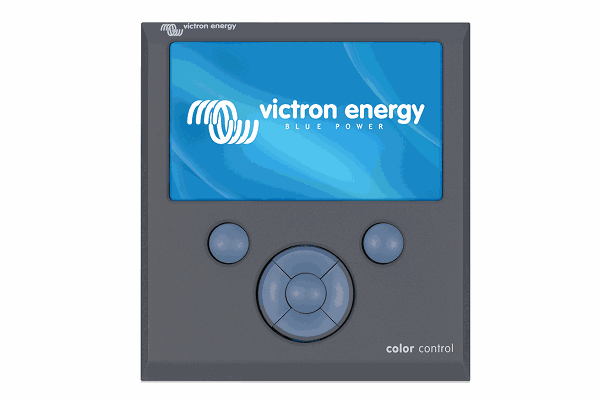 Color Control GX
El Color Control GX es el centro de comunicaciones de su instalación. Ofrece información en tiempo real de un vistazo y le permite controlar todos los productos conectados a él. Podrá controlar todo el sistema - desde prácticamente cualquier parte del mundo - accediendo a su Color Control GX mediante el Portal Victron Remote Management (VRM), de uso gratuito.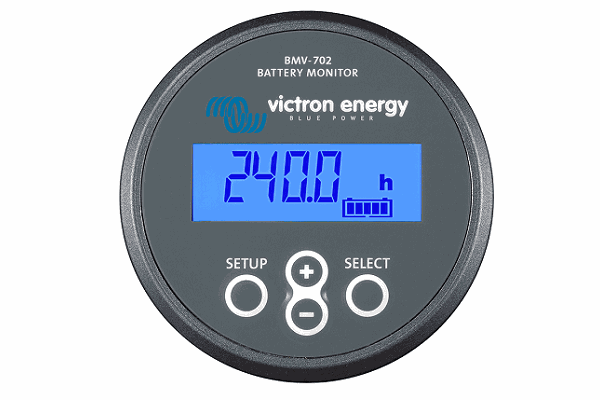 BMV
El BMV es un monitor de baterías de alta precisión. La principal función de un monitor de baterías es calcular los amperios/hora consumidos y el estado de carga de las mismas. El consumo de los amperios/hora se calcula sumando la corriente que entra o sale de la batería.