Victron Energy
Victron Energy solar controllers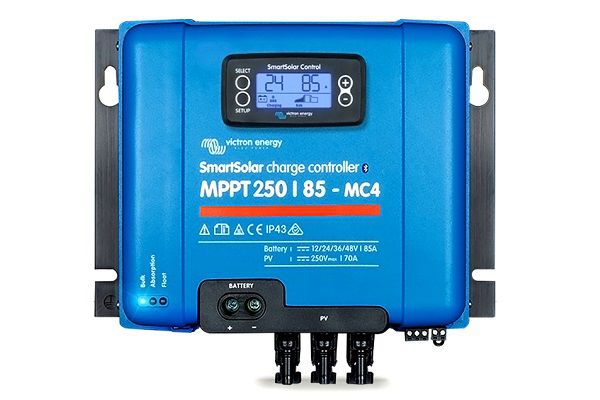 SmartSolar MPPT
The SmartSolar charge controller will recharge even an extremely depleted battery. It can operate with a battery voltage as low as 0 volts, provided the cells are not permanently sulfated or damaged. BlueSolar MPPT
Solar chargers collect energy from your solar panels and store it in your batteries. Using the fastest and latest technology, the BlueSolar maximizes this energy harvesting, intelligently managing it to reach maximum charge in the shortest possible time. BlueSolar takes care of battery health, extending battery life. MPPT RS
Victron Energy MPPT RS SmartSolar solar charge controllers are the solution for systems with large series-connected PV arrays charging 48V DC battery banks. This product is perfect for large off-grid and grid-connected battery systems.