PHOTOVOLTAIC MATERIAL FOR SOLAR ENERGY INSTALLATIONS

Enter the code COMPRAONLINE when confirming your purchase and benefit from an extra 1% discount that can be combined with other discounts, whatever price you have.

Promotional code only applicable to orders placed through this online platform and indicating the code in the "check order" section of your cart.

Vatímetros | Power Meters
Los vatímetros son elementos que en general no se venden por separado.
Se venden exclusivamente junto al inversor fotovoltaico.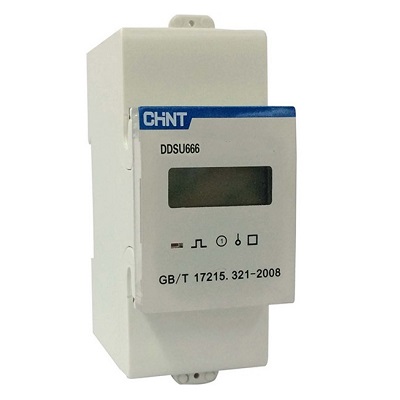 El vatímetro (también conocido como power meter) es un medidor de energía para conocer con precisión el consumo eléctrico de nuestra instalación solar fotovoltaica.
El medidor se comunica con el inversor de conexión, de esta manera este adapta la potencia de salida al consumo que estamos teniendo en cada momento. Gracias a la medición del consumo eléctrico y la rápida comunicación de la Inferfaz RS485, el inversor es capaz de limitar la potencia a lo que la instalación esta consumiendo en ese mismo instante.
El vatímetro permite la opción de no verter a la red el excedente de producción solar que no se utiliza. Al mismo tiempo se puede usar para medir el requerimiento de energía que se necesita.
Vatímetros disponibles por separado y accesorios