PHOTOVOLTAIC MATERIAL FOR SOLAR ENERGY INSTALLATIONS

Enter the code COMPRAONLINE when confirming your purchase and benefit from an extra 1% discount that can be combined with other discounts, whatever price you have.

Promotional code only applicable to orders placed through this online platform and indicating the code in the "check order" section of your cart.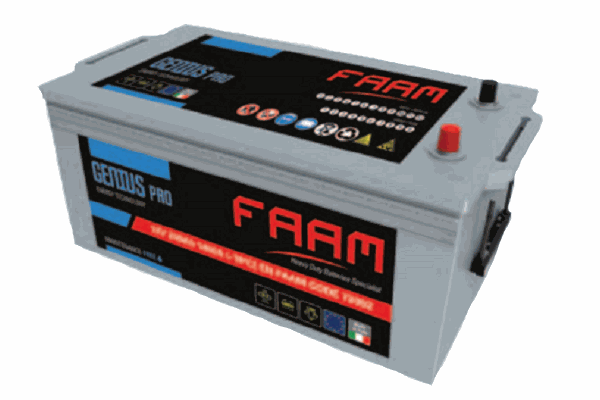 GENIUS PRO FAAM
Las baterías de la serie GENIUS PRO fueron diseñadas para ser instaladas en vehículos industriales de última generación que necesitan una gran potencia de arranque, un alto rendimiento de energía de servicio y una gran resistencia a los ciclos, incluso en condiciones extremas. Este producto, con sus placas de Pb/Ca/Sn de 2,9 mm de espesor, representa una solución híbrida entre las baterías de arranque y las de tracción, con el fin de satisfacer todos esos requisitos y proporcionar una de las mayores potencias de arranque del mercado.