PHOTOVOLTAIC MATERIAL FOR SOLAR ENERGY INSTALLATIONS

Enter the code COMPRAONLINE when confirming your purchase and benefit from an extra 1% discount that can be combined with other discounts, whatever price you have.

Promotional code only applicable to orders placed through this online platform and indicating the code in the "check order" section of your cart.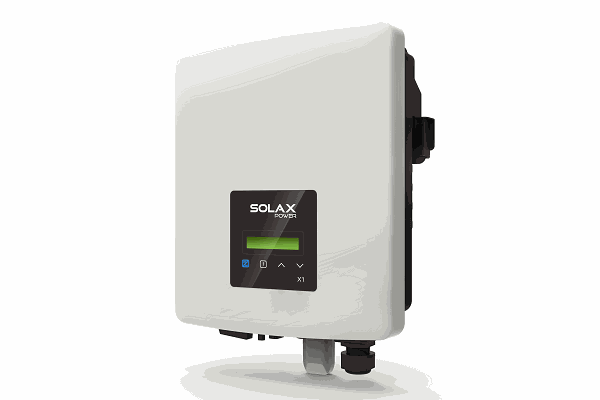 Inversores SolaX X1-Mini
El inversor X1-Mini es la solución solar perfecta para pequeñas instalaciones solares fotovoltaicas entre 0,7kW y 2kW.

Con una eficiencia máxima de 97,1% está por encima de los más eficientes inversores mini disponibles actualmente en el mercado.

Con una altura de 35cm, tan solo 7kg de peso y su certificación IP65 es perfecto para instalar en cualquier luegar.