PHOTOVOLTAIC MATERIAL FOR SOLAR ENERGY INSTALLATIONS

Enter the code COMPRAONLINE when confirming your purchase and benefit from an extra 1% discount that can be combined with other discounts, whatever price you have.

Promotional code only applicable to orders placed through this online platform and indicating the code in the "check order" section of your cart.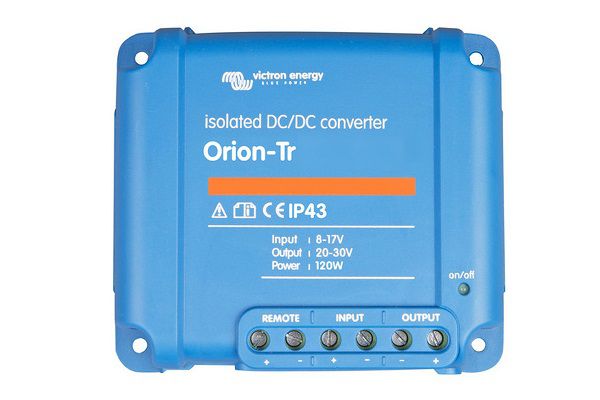 Convertidor Orion Victron Energy
Los convertidores Orion de Victron Energy son aprueba de cortocircuitos y pueden conectarse en paralelo en un número ilimitado de unidades para incrementar la corriente de salida.
Gracias al interruptor de apagado-encendido remoto se elimina la necesidad de montar un interruptor de alta corriente en el cableado de entrada.