PHOTOVOLTAIC MATERIAL FOR SOLAR ENERGY INSTALLATIONS

Enter the code COMPRAONLINE when confirming your purchase and benefit from an extra 1% discount that can be combined with other discounts, whatever price you have.

Promotional code only applicable to orders placed through this online platform and indicating the code in the "check order" section of your cart.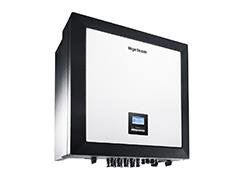 Ingecon Sun 3Play
La serie de inversores Ingecon Sun 3Play presenta un doble sistema de seguimiento del punto de máxima potencia (MPPT), que le permite extraer la máxima cantidad de energía del campo FV incluso en situaciones difíciles, como sombreados parciales, nubosidad variable o en instalaciones de cubierta con distintas orientaciones.