PHOTOVOLTAIC MATERIAL FOR SOLAR ENERGY INSTALLATIONS

Enter the code COMPRAONLINE when confirming your purchase and benefit from an extra 1% discount that can be combined with other discounts, whatever price you have.

Promotional code only applicable to orders placed through this online platform and indicating the code in the "check order" section of your cart.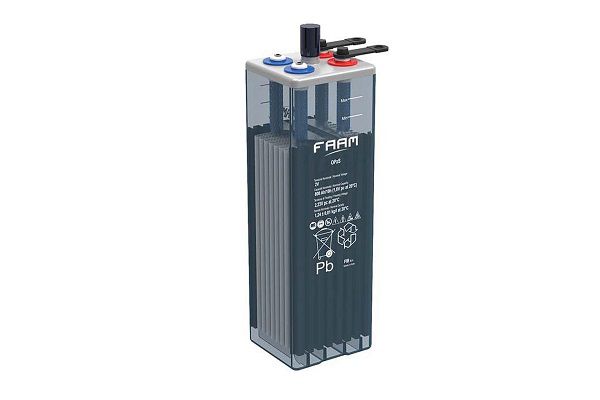 STA - OPzS FAAM
La gama STA está diseñada para ser utilizada en aplicaciones muy pesadas, donde los ciclos y la profundidad de descarga no deben comprometerse.
También están diseñados para su uso en condiciones extremas de temperatura, garantizando una vida de más de 1600 ciclos con un 80% de DOD, al estar dotados de placas tubulares de gran diámetro y formulaciones especiales de los materiales activos.
El nuevo diseño de los terminales permite tener una alta fiabilidad frente a la fuga de electrolitos y una considerable duración en el tiempo.