PHOTOVOLTAIC MATERIAL FOR SOLAR ENERGY INSTALLATIONS

Enter the code COMPRAONLINE when confirming your purchase and benefit from an extra 1% discount that can be combined with other discounts, whatever price you have.

Promotional code only applicable to orders placed through this online platform and indicating the code in the "check order" section of your cart.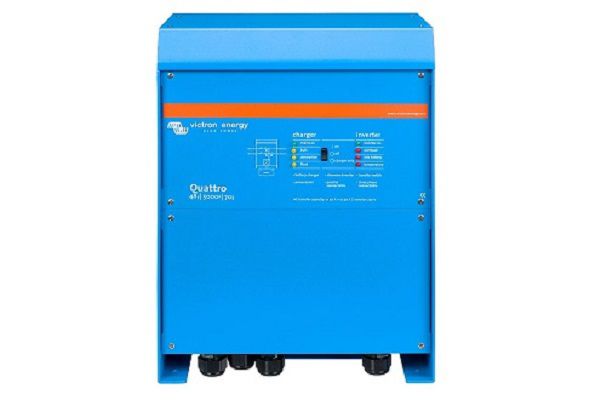 Inversor Quattro Victron Energy
La gama Quattro es un aparato compuesto de un inversor y un cargador. Además, admite dos entradas CA y se conecta automáticamente a la entrada activa. Sus muchas características incluyen un inversor de onda sinusoidal pura, carga variable, tecnología PowerAssist híbrida, además de múltiples características para su integración en distintos sistemas, como sistemas trifásicos o de fase dividida.